Museum Seating Bonnefantenmuseum 
David Lynch Exhibition, Maastricht
An impressive collection of David Lynch's artwork is being exhibited at Bonnefantenmuseum in Maastricht. The display features mixed-media pieces from the 1960s up to the present day and includes drawings, paintings, watercolour works and lithographs. Sketchbooks from the 60s, 70s and 80s are presented along with drawings on matchbooks created in the 1970s. Cartoons from the Angriest Dog in the World (1982 to 1993) as well as short films and audios dating from 1968 to 2015 can be viewed too. Fans of black and white photographs will be inspired by a collection of Lynch showcasing the famous Snow Men series from 1993.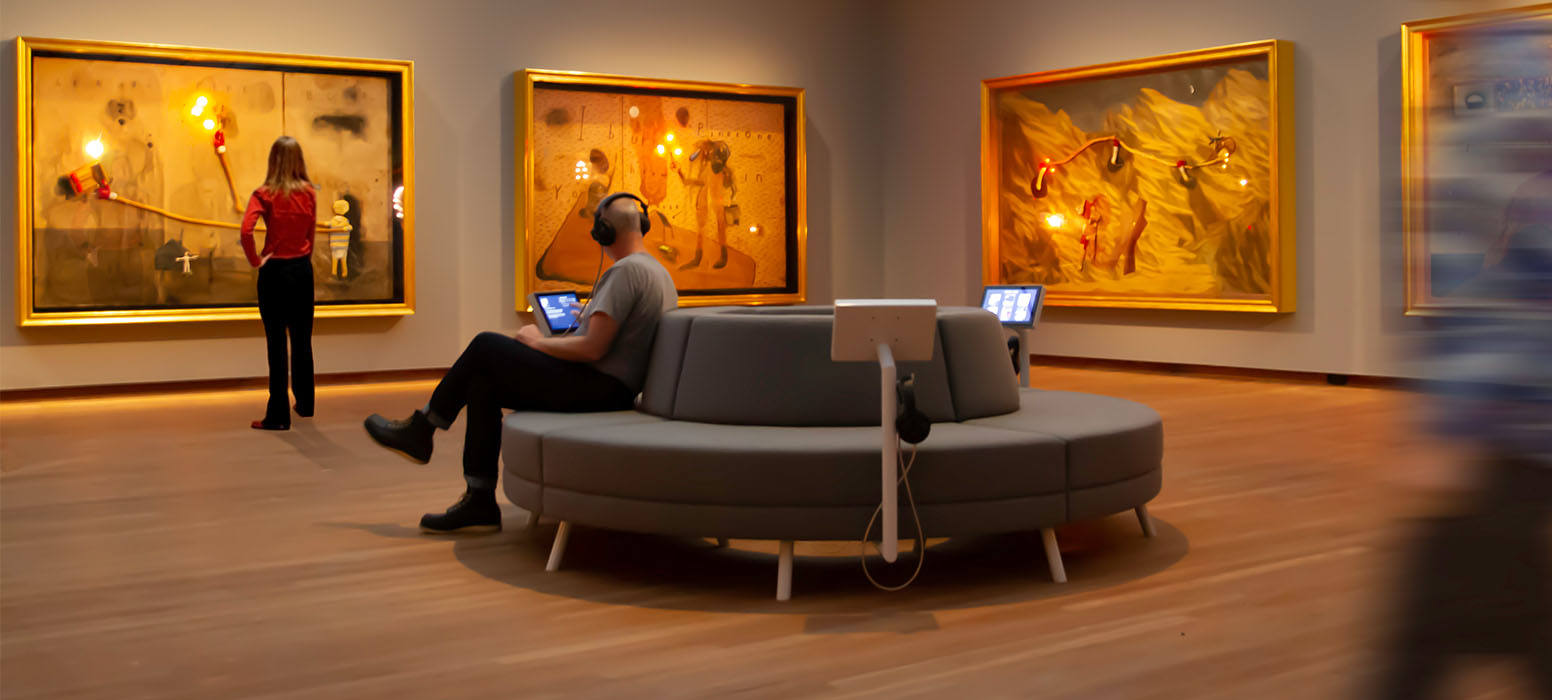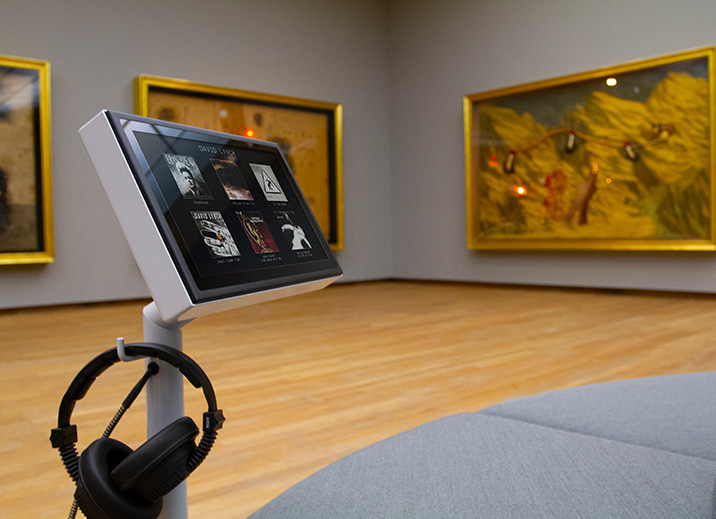 Interactive experience
To give the exhibition a more unique experience the Bonnefantenmuseum decided to place our Round sofa with Touchscreen holders in the middle of their exhibition hall. It lets visitors experience the art of mister Lynch in combination with the music he made. In museums there is a lot to tell about every artwork. Information that is to long to fit on a textboard. Therefore we create unique museum seating that helps museums to interact with visitors in a fun way.
Encouraging creativity and interactive solutions to customer experience.
Exhibition until April
The exhibition David Lynch. Someone is in my House runs from November 30 through April 2019.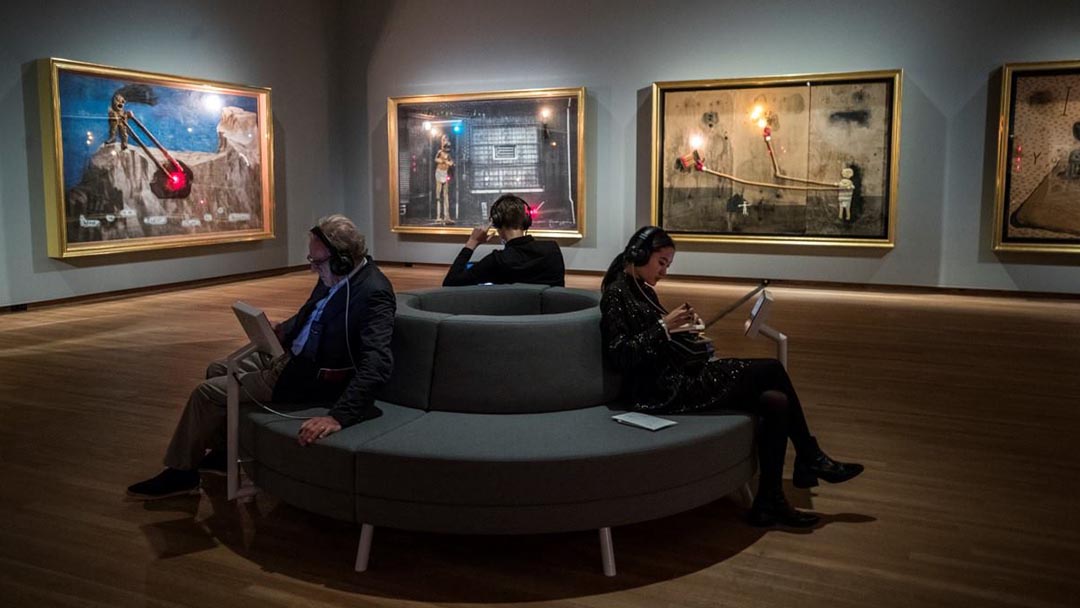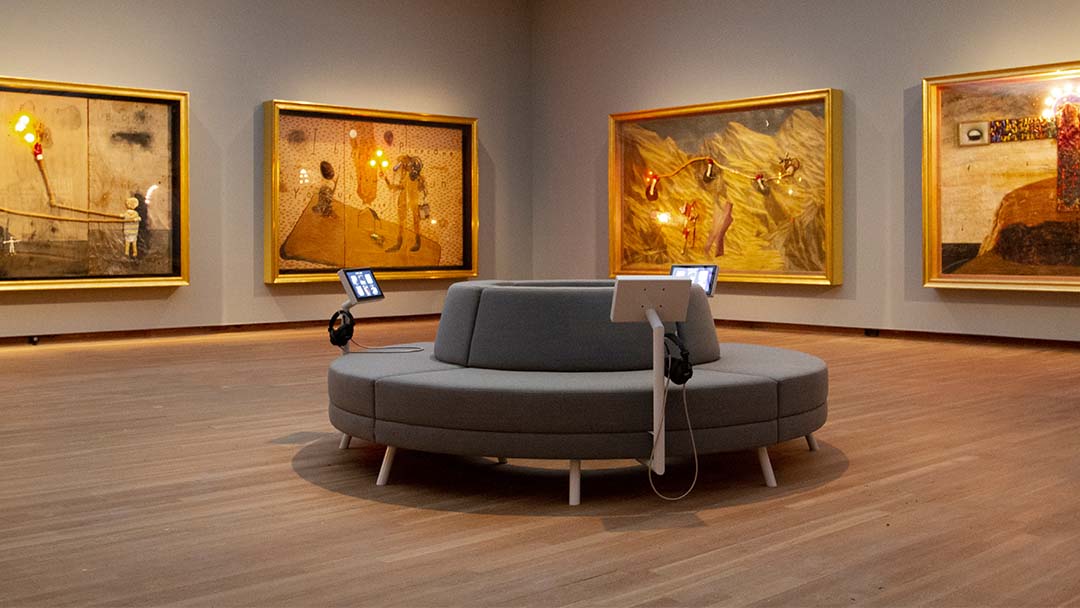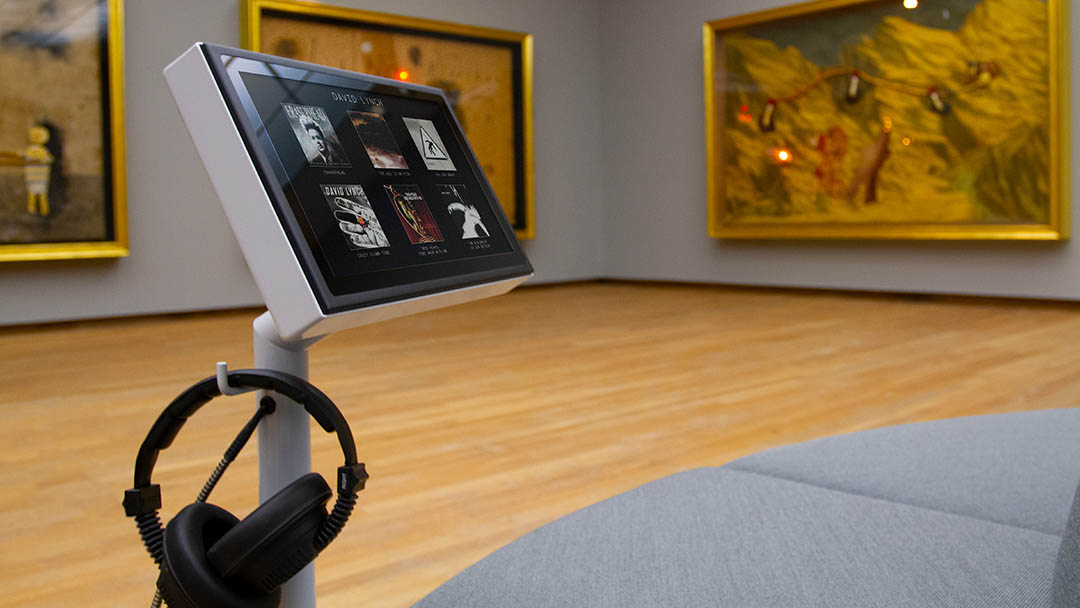 Other Museum seating
Interested in some other Addon Furniture used in museums? Check out our cases page and be inspired. 
Background
Our Round sofa with touchscreen holders were selected for a David Lynch exhibition in the Bonnefantenmuseum in Maastricht.