Museum Seating for 
Asian Arts Museum
San Fancisco, United States 
The Asian Art Museum is located in the heart of San Francisco. Providing an unique view in the world's finest collections of Asian Arts. With dynamic and ever challenging exhibitions, the Asian Art Museum is one of the finest museums in San Francisco.
To upgrade the museum lounge Asian Art Museum reached out to Addon Furniture for new museum seating. Together we've selected the Island Sofas for Asian Art Museum with some special adjustments for storage and assembly. Read more below.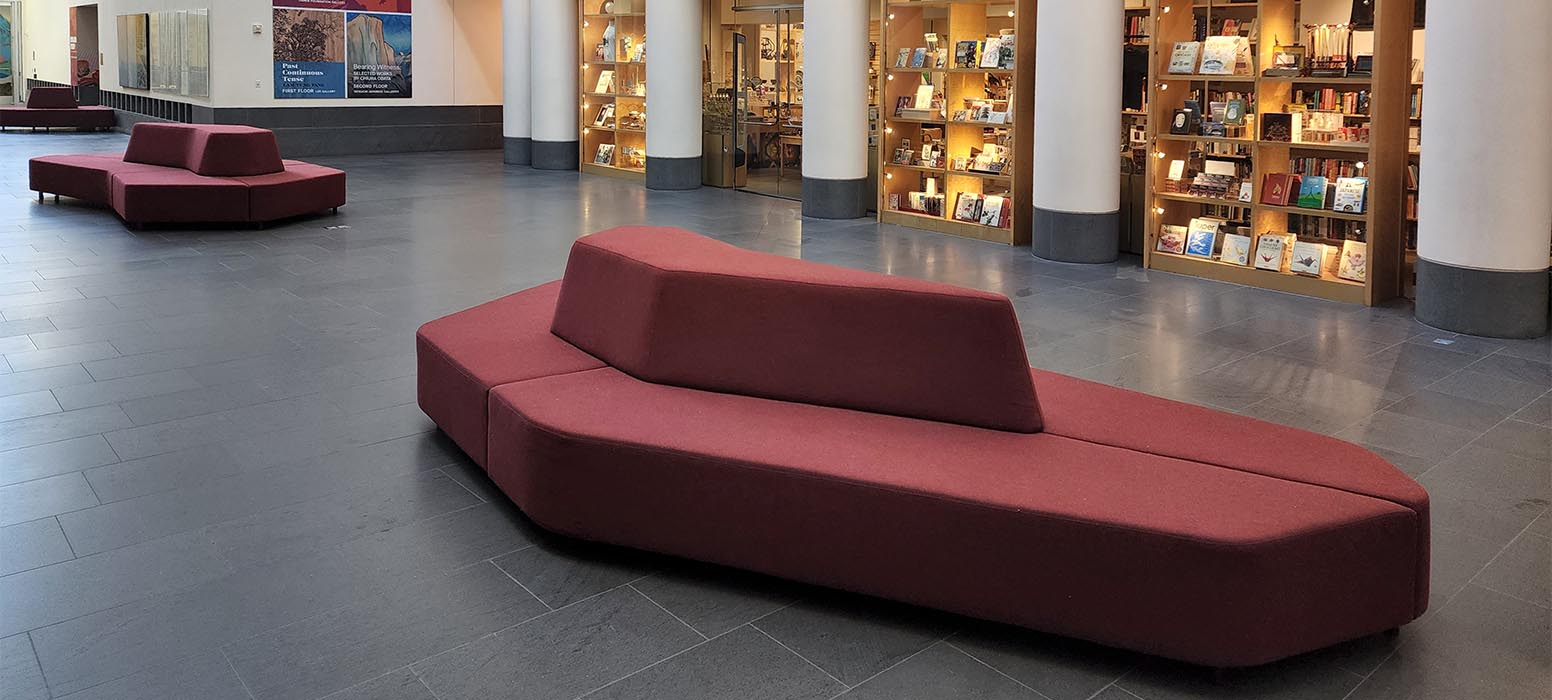 Click ont he arrows to see all the assembly photos.
Easy assembly and disassembly
To give the exhibition managers more options with the sofas we've created an unique system to easy assemble and disassemble the sofas. This provides the following benefits:
Transportability:

Furniture that can be easily disassembled and reassembled allows for easy transport and storage, making it easier for museums to move exhibits and rearrange their spaces as needed.
Adaptability:

Museums can easily modify and adapt their exhibits to changing needs and spaces, without having to purchase new furniture.
Other Museum seating
Interested in some other Addon Furniture used in museums? Check out our cases page and be inspired. Read more about museum seating on our dedicated page 
Background
Island Sofas (medium and large) were selected for the lounge area of the Asian Arts museum. Custom framing so the sofas can be easily be (dis) assembled and stored.