Jopie Huisman Museum
Permanent exhibition, The Netherlands
For the new permanent exhibition of the Jopie Huisman Museum, we made eight Nonstop Sofas in different sizes. A novelty in this project is the squared Nonstop Sofa. We were very happy with the fabric choice: Reef, a fabric designed by Hella Jongerius for Maharam. Its rich spectrum of colors allows the sofa to blend in with all the museum colored cabinets, as well as the movie theater.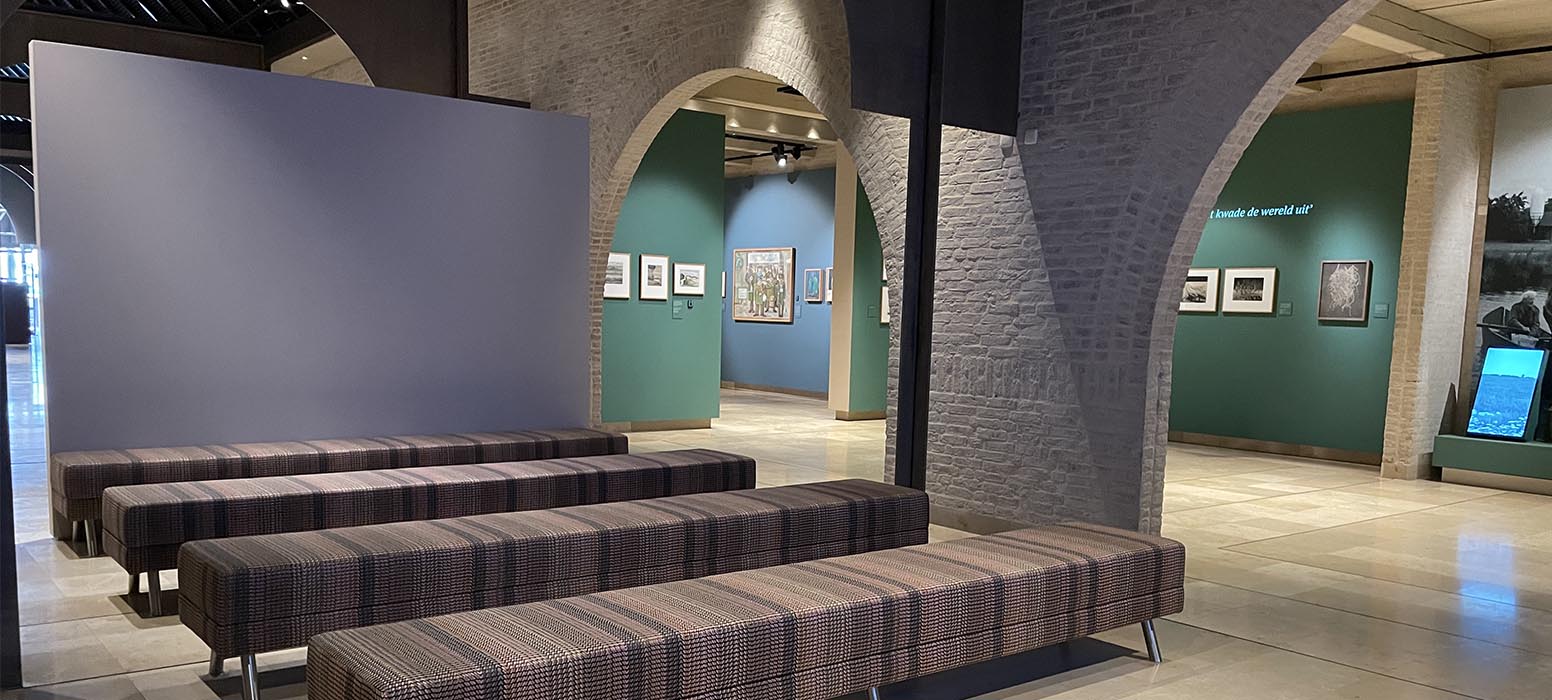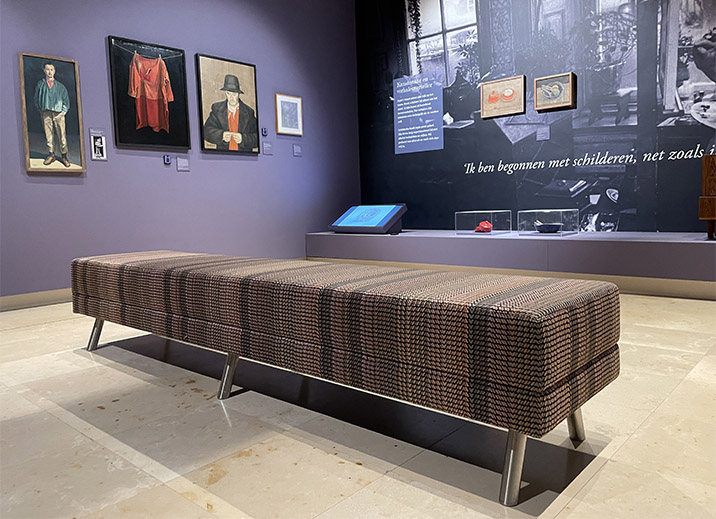 The Jopie Huisman Museum is one of the most popular museum of the North of The Netherlands.
Permanent exhibtion
The permanent exhibition was launched in February 2022.
Other Museum seating
Interested in some other Addon Furniture used in museums? Check out our cases page and be inspired. 
Background
Our Nonstop Sofa was selected for the permanent exhibition of the Jopie Huisman Museum