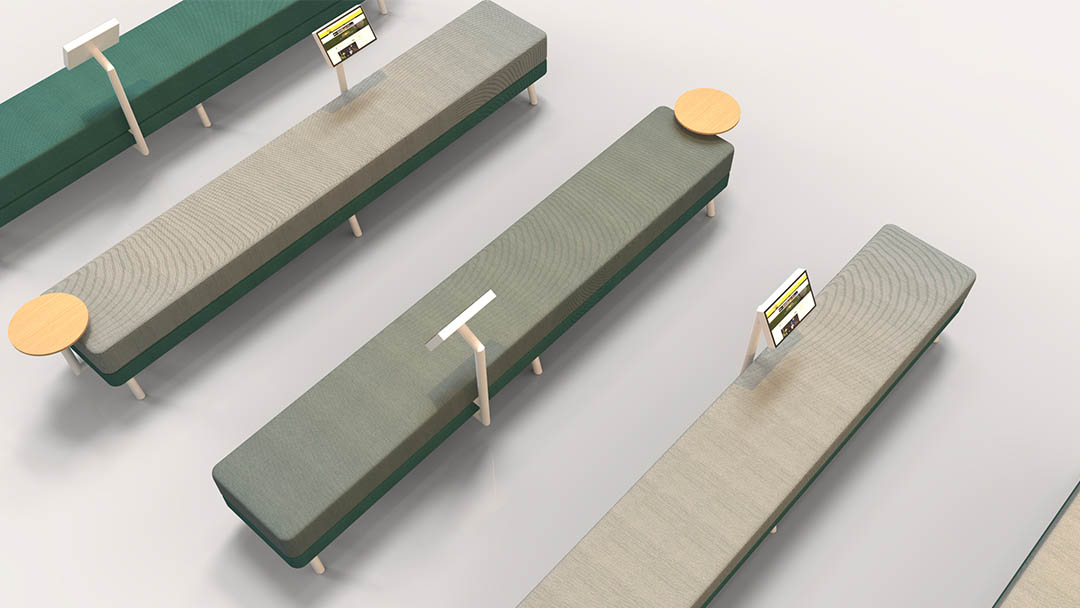 Nonstop Sofa
One meter or even up to fifty; Nonstop Sofa is available in every possible length. With its minimal depth and contemporary design, it is easy to fit in fashion shops, art galleries and museum exhibitions. Every meter of this public sofa can be equipped with all of our add-ons such as touchscreen holders, laptop tables or side tables.
The perfect public sofa
Nonstop Sofa might appear straightforward at first sight, yet it is highly detailed in its proportions and materials. The legs are tilled slightly outwards, which gives it a more spatial appearance. As it has no backrest, it can be used in all directions and therefore be placed against a wall or in the middle of a room. Nonstop Sofa is the ultimate public sofa.
Pick your own upholstery
At Addon Furniture we offer personal unique furniture. We can cover any of our sofas in almost any fabric. Your only limit is your imagination. Therefore, your furniture's colours, arrangements and finishes are completely up to you. This is the perfect way to create your own unique, signature style.
Available in different sizes
View all colours in our brochure.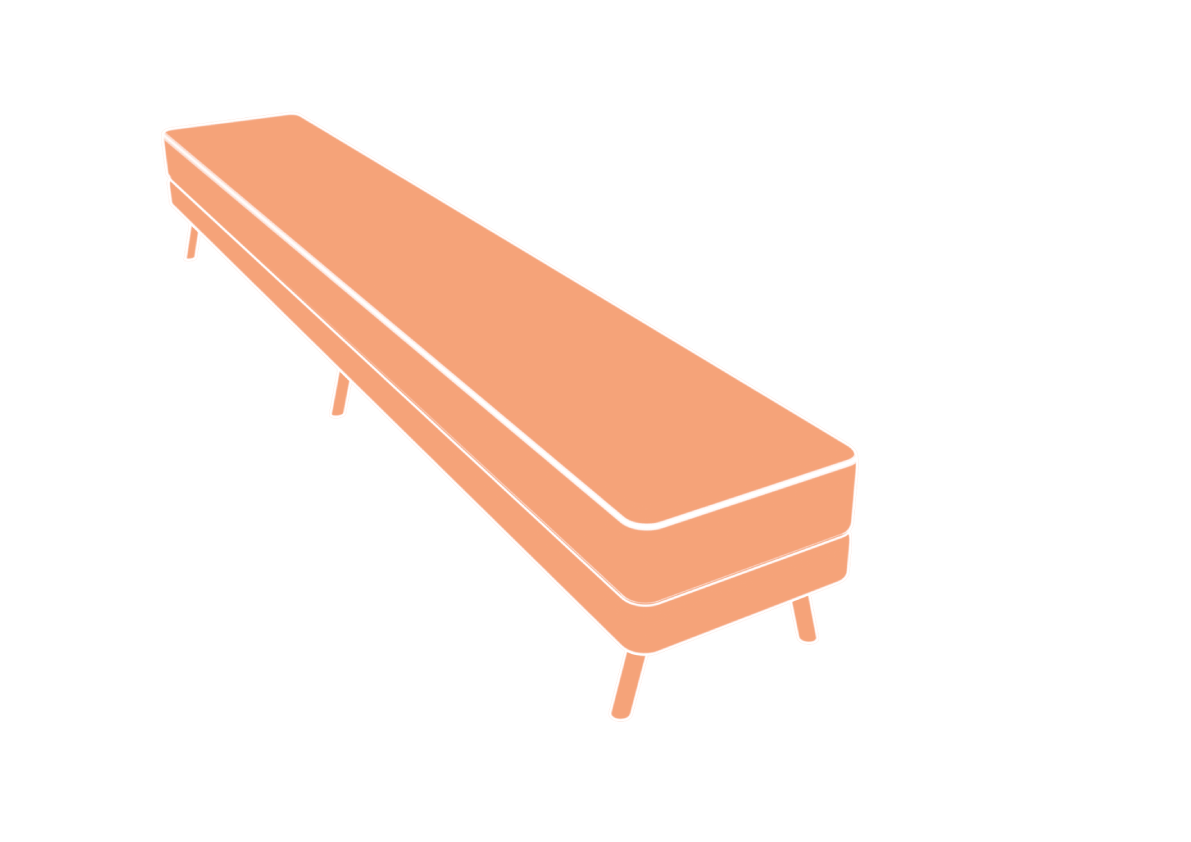 Nonstop
Order it in any size you want
Ideal for public spaces
Materials
Stainless steel or powder coated steel (RAL) feet
Wooden frame
Pantera foam
Upholstery
Measurements
500 x 3000 x 450 mm (w x d x h)
20 x 118 x 18 inch (w x d x h)
Downloads
Cases where Non-Stop Sofa is used