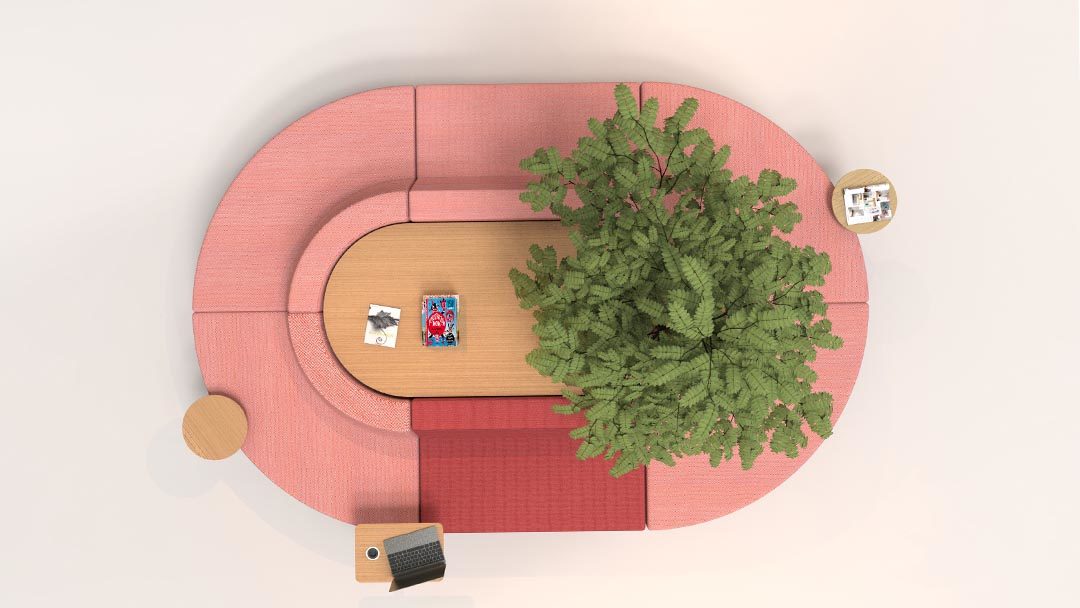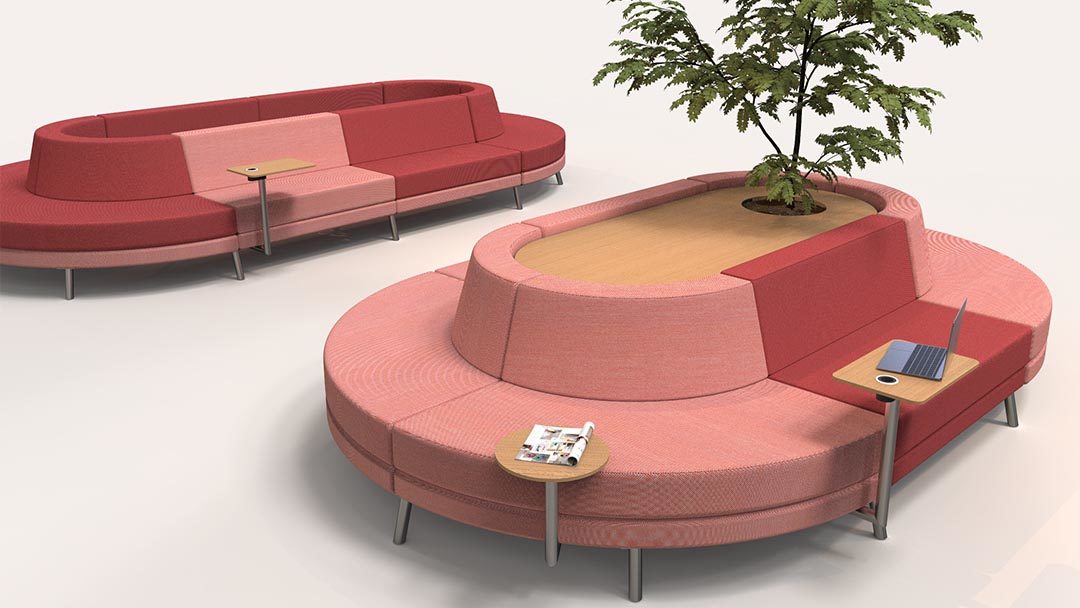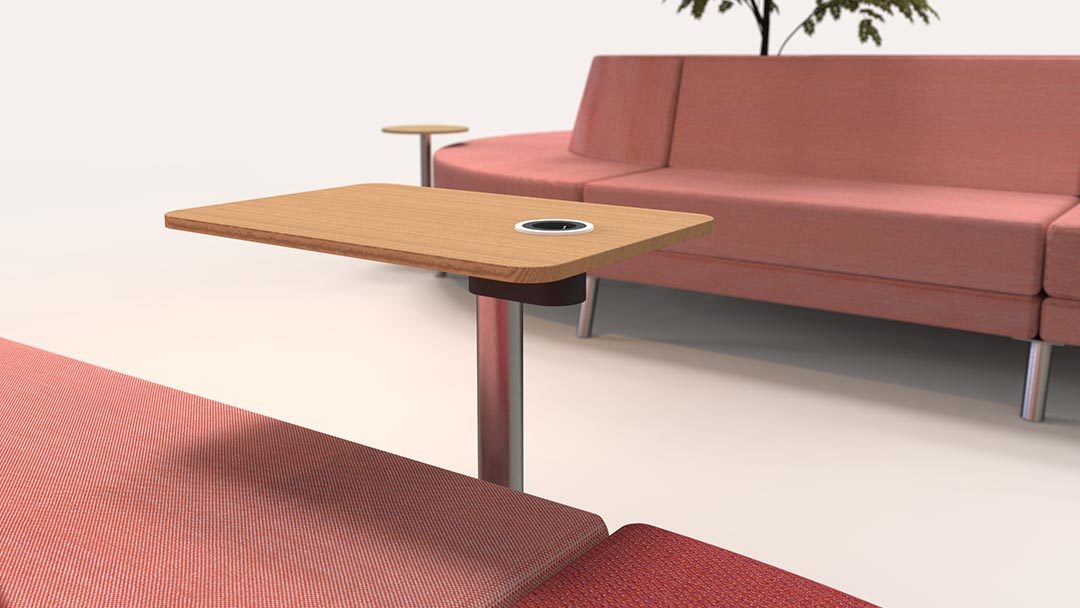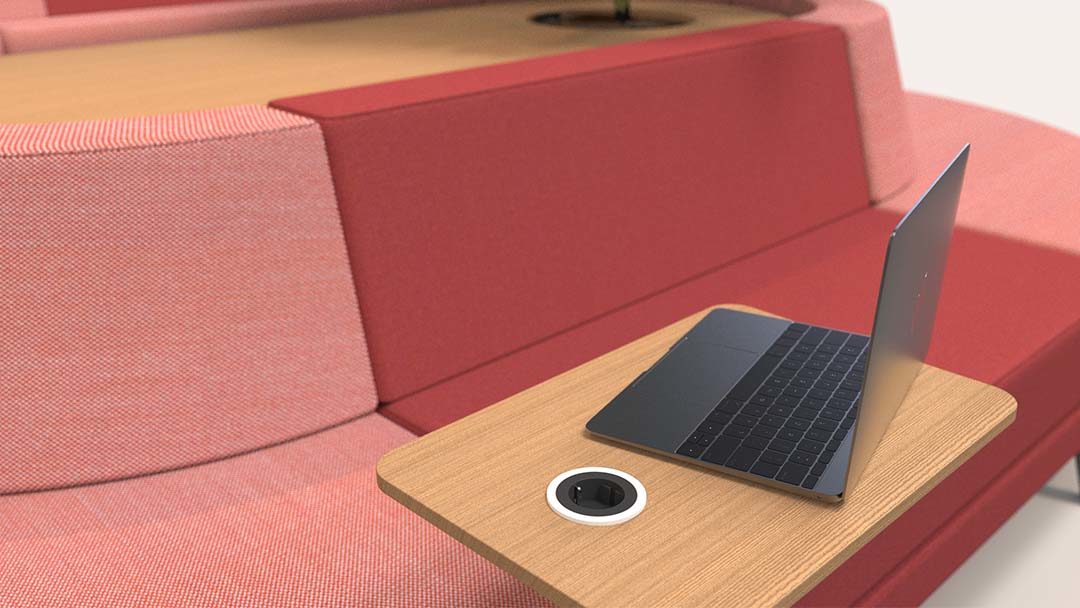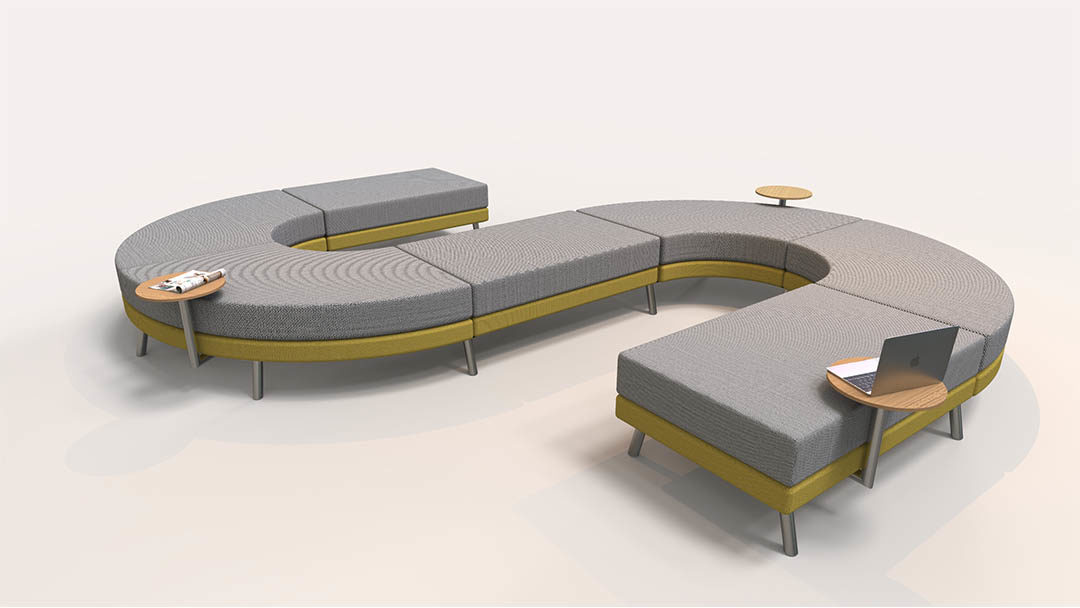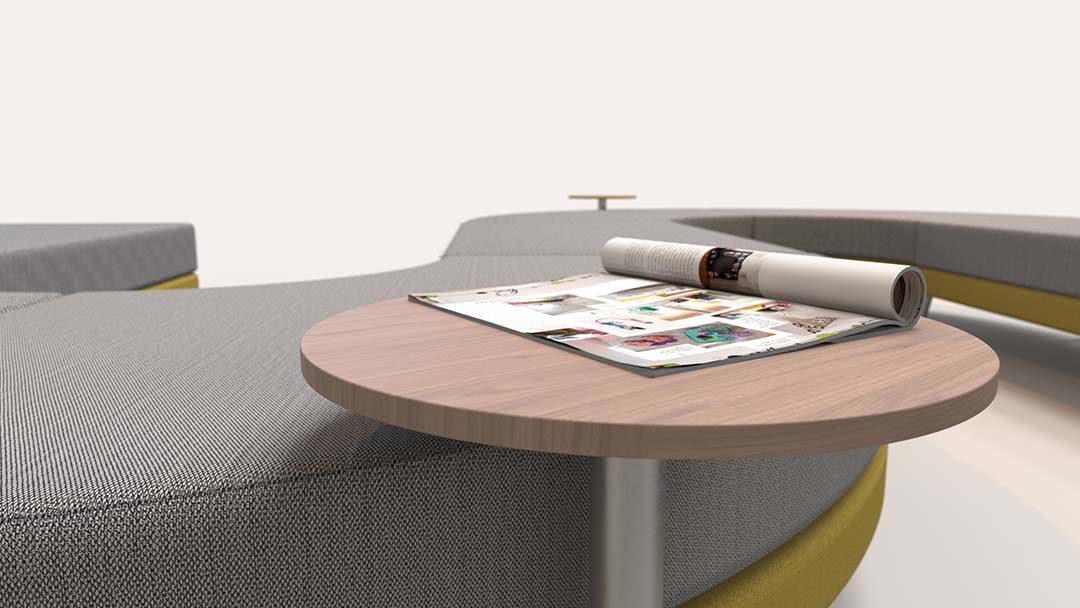 Modular Sofa
Meet our Modular Sofa series. Containing four different modular elements, this series can be configured in every desirable shape. The open structure makes it fit perfectly in large waiting areas, office spaces or airport lounges. By choosing different upholster colors for the different modules, you will be able to give the sofa an unique appearance. Not sure what modular sofa would look like in your space? Please let us make a visual. The procedure is easy; you email us the desired element, colors and a photo of the area and we shall show you how this sofa will brighten up your space.
The perfect customizable sofa for waiting
Modular sofa can be equipped with laptop tables, side tables and touchscreen holders. Therefore, visitors can spend time eating, working or check the latest news. Modular sofa is the ultimate waiting sofa.
Pick your own upholstery
At Addon Furniture we offer personal unique furniture. We can cover any of our sofas in almost any fabric. Your only limit is your imagination. Therefore, your furniture's colours, arrangements and finishes are completely up to you. This is the perfect way to create your own unique, signature style.
Different configuration options possible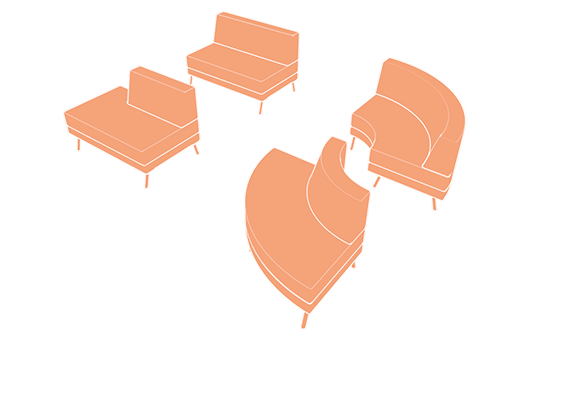 Modular Sofa
Sofa can be configured in various shapes
Ideal for larger office spaces
Materials
Stainless steel or powder coated steel (RAL) feet
Wooden frame
Pantera foam
Upholstery
Measurements
Round part: 1200 x 1200 x 800 mm (w x d x h)
Round part: 47 x 47 x 31 inch (w x d x h)
Square part: 750 x 1200 x 800 mm (w x d x h)
Square part: 30 x 47 x 31 inch (w x d x h)