Cover My Meds
Columbus, Ohio – United States
The new HQ of health technology company Cover My Meds in Ohio has opened up in the fall of 2022. After an extensive building process the building has opened up. The 1.500 employees find themselves now crossing the lobby area every morning.
Together with our partners we helped to make sure that the lobby area is open, unique and inviting to meet one another. The sofas and layout help to contribute to the culture of openess and transparancy. 
If you're close to Columbus, Ohio, go take a look. The lobby area is open for the public.
photos credit: Columbus Dispatch / Columbus Business First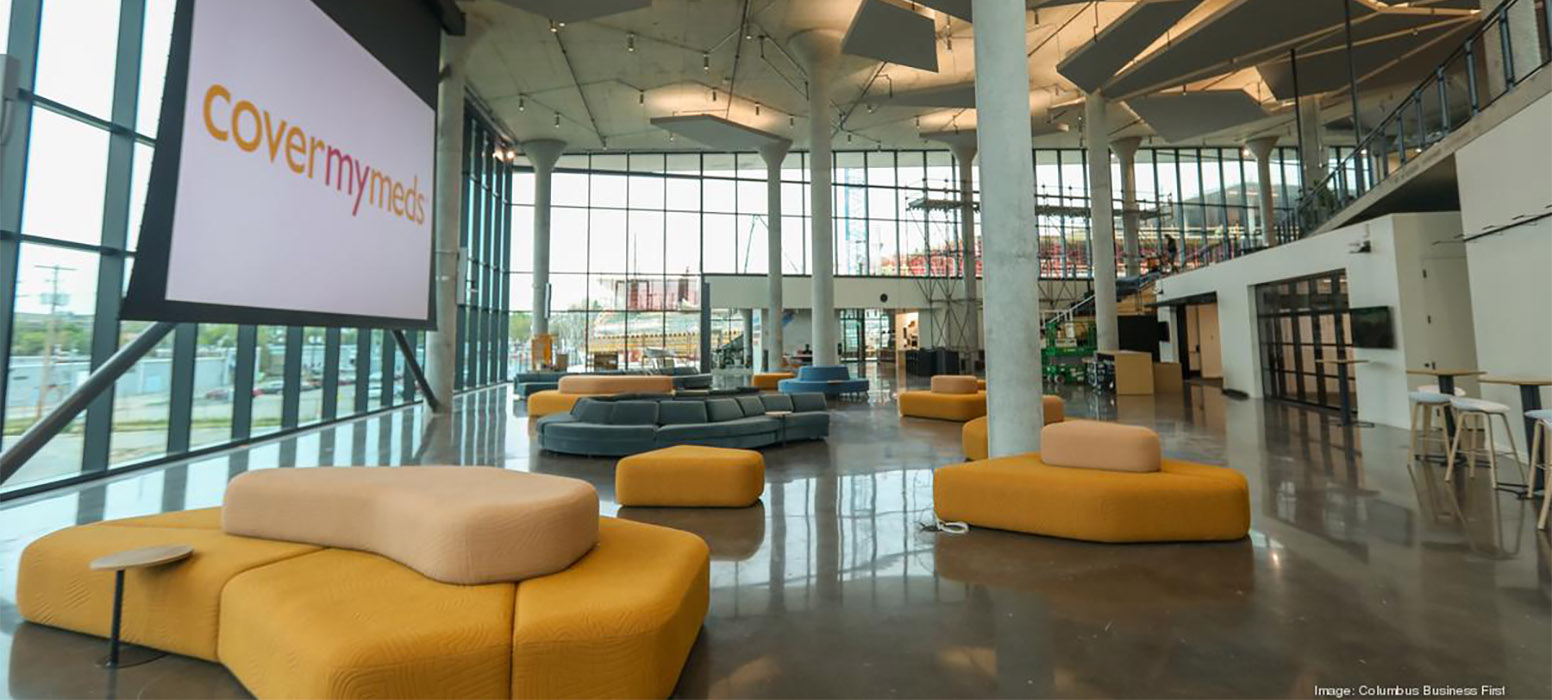 Commercial Seating
At Addon Furniture we provide the best commercial seating possibilities. Our sofas are Dutch Design, high quality and durable. Please contact us to know more.
Background
Island and Modular sofas used in the lobby area of Cover My Meds
https://www.covermymeds.com/main/