The world has changed
The COVID-19 pandemic has a mayor impact on the way we will interact with others. Physical distancing in public spaces will be the standard for the upcoming years, if not for decades. Partition screens are a necessity, as they allow us to still make use of public spaces. Companies and organizations should be aware that the public mindset has changed, people demand that they take precautionary measures to guarantee their health and safety.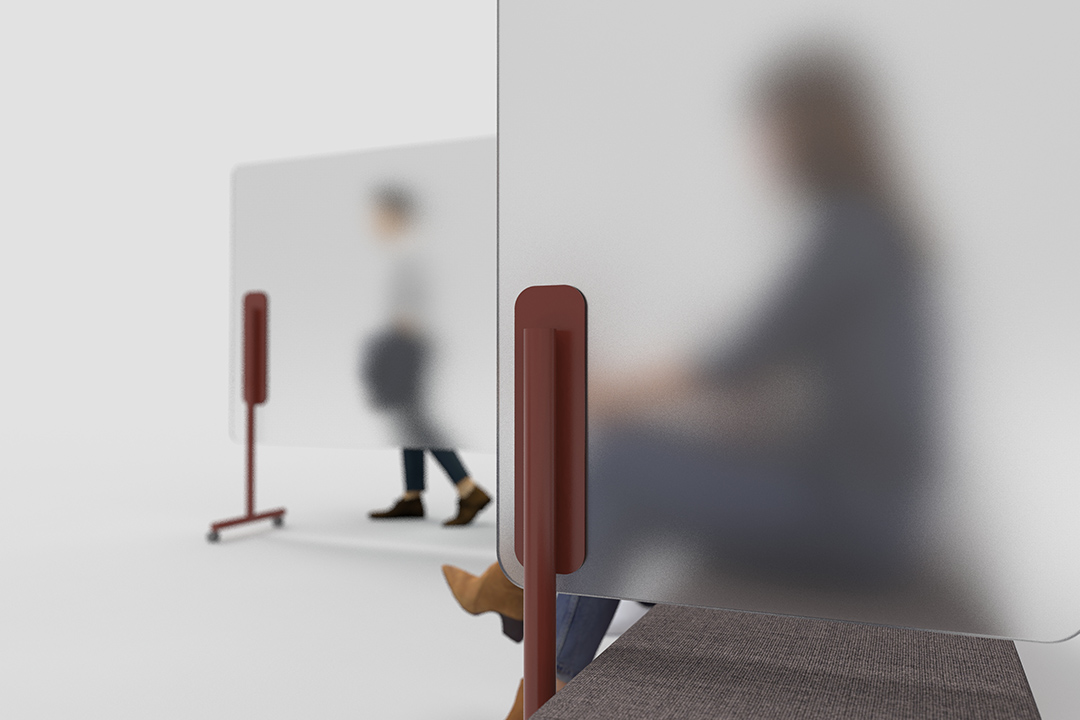 Non flammable partition screens
A lot of companies took a first step by placing acrylic partition screens. It is a good start, as it does create physical distance. But this is a temporary solution. Acrylic screens are not long lasting and more important, they are extremely flammable. Keeping in mind that this 'new reality' will last for a while, we are at a point to create more sustainable solutions.
Our partition screens are made of stainless or powdercoated steel and safety glass. These materials are very easy to clean and will last for decades. They are produced with a lot of precision, which makes them stand out in all kinds of public spaces.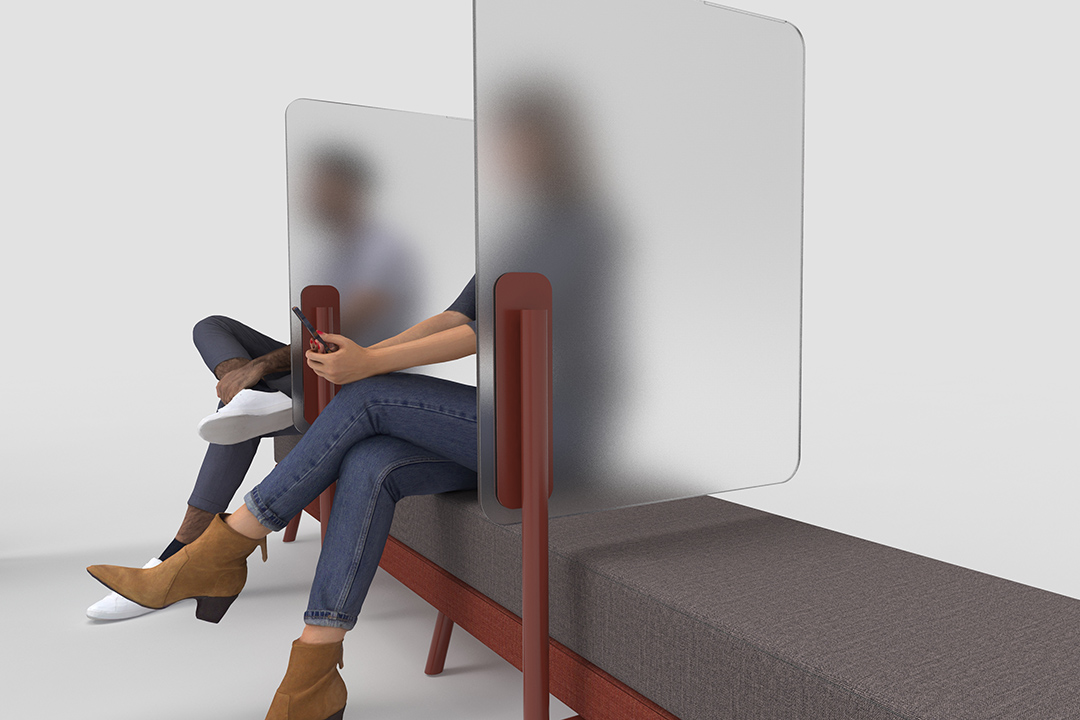 Partition screens for desks
In order to provide your employees a safe working place, we developed
partition screens for desks
. They can be easily placed on all kinds of desks.They are available in frosted glass for more privacy or clear glass for enabling interaction.
Mobile partition screens for public spaces
Our
mobile partition screens
are the perfect way to create physical distance in public spaces. The handle that is part of the design of the frame allows you to easily move it through the space when you wan't to change crowd streams. The wheels can be locked, so that it will remain In it's place when positioned.
Fixed partition screens for sofas
Our
fixed partition
screens are designed to create physical distance on sofas. They can be attached to the lower side of the sofa. The fixed screens can be combined with our
Nonstop Sofa
,
Modular Sofa
,
Plain Sofa
and
Round Sofa
. For connection to other sofas please contact us for a specific solution.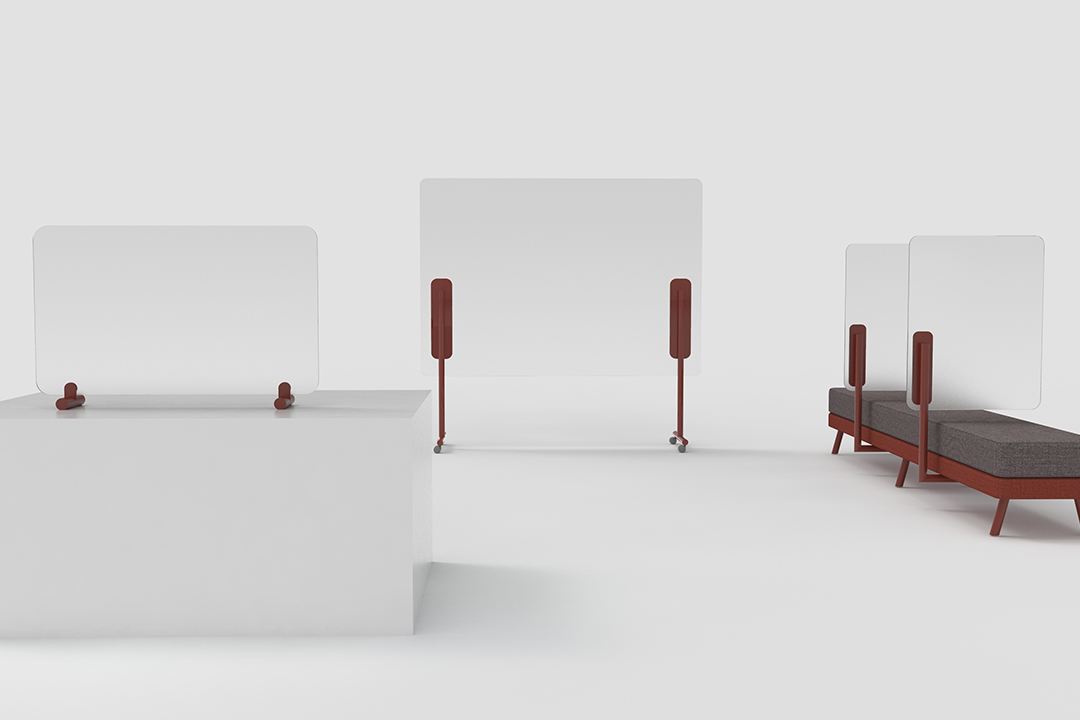 A New Vision On Commercial Furniture
We believe the world is dynamic and our furniture should be as well. Therefore we create furniture for the future, that meet with the expectations of today's consumer. Our mission is to shift the standards and make furniture that inspires.